St. George Ravens Partnering with Rosewood House Emergency Shelter
Ravens taking initiative in their community
November 22nd, 2022 at 9:33AM
November 22nd, 2022 3:43PM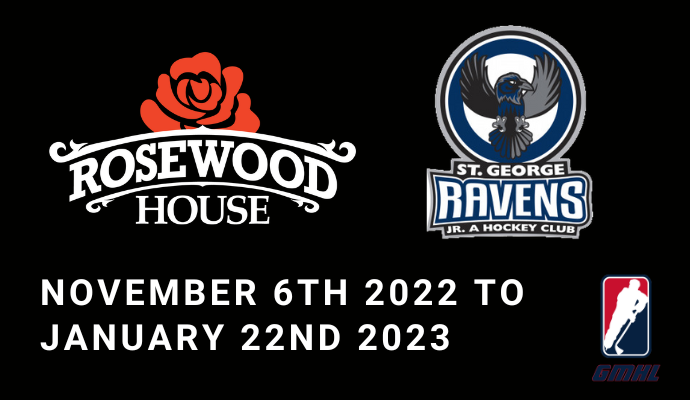 ---
The St. George Ravens are taking community initiatives by taking donations from their fans. From November 6th 2022 to January 22nd 2023 they will be collecting personal items, winter clothing, and non-perishable food items in partnership with the Rosewood House Emergency Shelter.
Rosewood is an organization that provides shelter services to the homeless of Brantford and Brant County. They use a housing first model that aims to provide shelter services as well as developing programs to assist people in overcoming the root causes of their homelessness. You can find more information on Rosewood on their website:
https://www.rosewoodhouse.on.ca/
Home Games in their Schedule include:
November 27th 3:00PM vs Tottenham
December 4th 3:00PM vs Bradford Bulls
December 11th 3:00PM vs North York
December 18th 3:00PM vs Windsor
January 8th 3:00PM vs Northumberland
January 22nd 3:00PM vs Durham
The GMHL supports this initiatives and encourages fans of the Ravens and visiting teams to donate for a great cause!