St. George Ravens Season Preview
July 28th, 2020 at 10:20AM
July 28th, 2020 3:23PM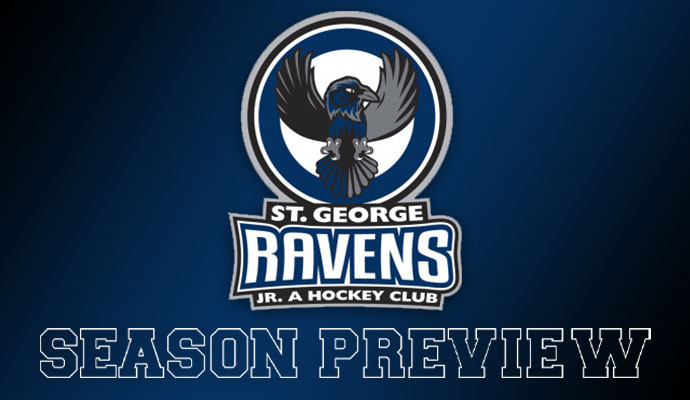 ---
The St. George Ravens are hungry this season after finishing first place in the league last year with a 34-8-0 record. The Ravens have been a powerhouse in the league for many years, and are looking to continue their success after some strong offseason trades and signings.
Some big names coming to the Ravens this year are Hunter Dubecki, Cameron Wasiman, and Cole Schnieder. Dubecki is a former GOJHL all-star and has racked up 212 points in 193 regular season GOJHL games.
Look out for two returning Ravens, Ben Maidment and Nicholas Alampi. Alampi is heading into his third season with the Ravens and is coming off of back-to-back 20 point seasons with the club. Maidment is coming off a career year with the Ravens, notching 31 goals and 51 points in just 34 games.
Ravens General Manager Andrew Ferlatte said, "We are very excited to get the season underway, with our signings coming in, we believe that we can continue the great success we've had in the past."