Bulls Hunter Receives FPHL Call-Up
January 30th, 2023 at 10:06PM
January 31st, 2023 4:10AM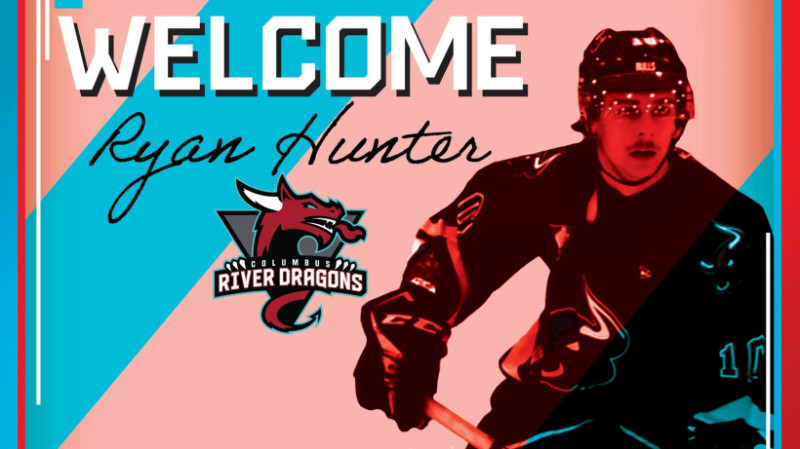 ---
The focus of the GMHL is to give players the opportunity to play at the next level. With a growing player advancement, the league will continue to exhibit the talents that have played in our league and that move on to higher levels.
Last Weekend the Bradford Bulls Captain Ryan Hunter received a call up to the Bulls affiliate team in the FPHL, the Columbus River Dragons. Hunter had been playing for the Bulls this season to a 3 point per game average as he is currently sitting at the top of the goal leaderboard in the league with 46 and 2nd in the league in points and assists with 103 and 57 respectively. He appeared in two games that weekend for the River Dragons playing alongside former Bulls Josh Labelle and Michael Greco. While Hunter did not register any points he had 4 PIM and was able to help Columbus to a victory in the second game to maintain their hold on their Divison lead.
From Columbus press release:
COLUMBUS, GA - The Columbus River Dragons announced that forward Ryan Hunter will slot into the lineup for this weekend's series against the Carolina Thunderbirds.
The 21-year-old Hunter has 40 goals and 96 points in just 32 games with the GMHL's Bradford Bulls. Standing 6-2 and weighing 185 lbs. the Toronto, Ontario native blends speed and skill with a touch of grit to round out his game. Hunter was named to this year's GMHL All-Star Game, and last season won an SIJHL championship with the Red Lake Miners and was named the league's top forward after posting 25-36-61 in just 27 games.
Hunter's signing falls under the FPHL's rule allowing teams to sign up to three graduating seniors or overage junior players and add them to the 24-man roster. Any player signed under this guise must play five regular season games to become playoff eligible.
Hunter has since returned to the Bulls and looks very strong including a 5 goal performance against the North divisions Ville-Marie Pirates in one of his first games back.