GMHL Official Triston Walker Named 2019-2020 Rookie of the Year
October 25th, 2020 at 2:31PM
October 25th, 2020 7:34PM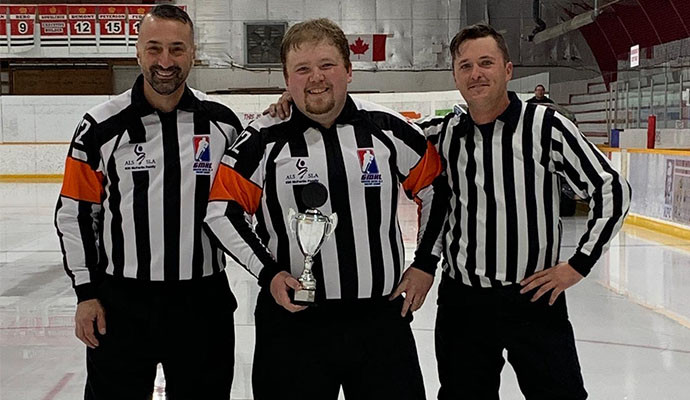 ---
GMHL Official #32 Triston Walker of High Prairie received the 2019-20 "Rookie of the Year"
award at the home opening game on Oct, 16th as a result of his accomplishments in his
1st season with the GMHL. Presented by Sam Najmeddine (Officials Committee Rep) of
Edmonton. GMHL President Bob Russell, Ken Girard (league Commissioner), and
Al Zimmer (Director of Officiating) congratulate Triston on his achievement.